---
The Story of JELLY BRYCE Coming to American Heroes Channel March 23rd! Author Mike Conti interviewed for program.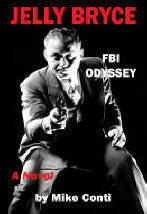 ---
Available Now!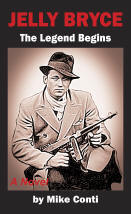 Part I of the Trilogy Inspired by the Life of a True American Law Enforcement Legend-Jelly Bryce
---
Download Now!
Bob Taubert's Classic Legacy Book: RATTENKRIEG!
---
Available Now!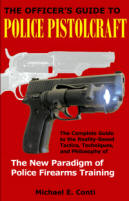 The Officer's Guide to Police Pistolcraft
---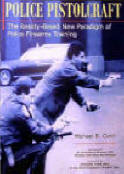 Mike Conti's Original Police Pistolcraft Instructor's Manual
---

New Paradigm Target Systems from LET
---
Police Pistolcraft Video Series produced by Calibre Press


---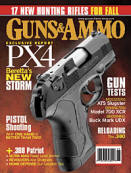 Read Mike Conti's article "A Winning Hand"
Check out our Free Article Library!
---

Visit PoliceOne.com!
---

Visit Officer.com!
---
In Remembrance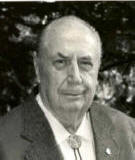 Rex Applegate
1914 - 1998
U.S. Army / OSS
---
In Remembrance

Roger A. Ford
1948 - 2002
USMC / MSP

---
In Remembrance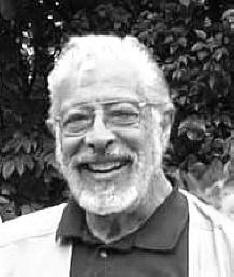 Jim Cirillo
1931 - 2007
NYPD
---

Help support the National Law Enforcement Officers Memorial
---
Reviewer's Credentials
H. Anthony Semone, Ph. D.
Licensed Psychologist
8825 Patton Road, Wyndmoor, PA 19038
Tx:215-836-7179 Fx:215-836-0822 email:tonys05@bellatlantic.net

Dr. H. Anthony Semone has developed a rare blend of education, training, acquired skills, and experiences that make him uniquely qualified to review police firearms training programs such as that described in Police Pistolcraft.

A graduate of Kent State University, he holds an M. A. in Psychology and a Ph. D in Clinical Psychology. He is one of 11 psychologists in the country certified personally by Dr. Ralph M. Reitan to administer the Halstead-Reitan test batteries. His extensive experience in the field of Psychology includes service as an Internal Consultant for the Abraxas Foundation, Pittsburgh, PA; a Clinical Neuropsychologist at the Rehab Hospital of York, York, Pennsylvania; Clinical Director for The Child and Adolescent Unit, York Hospital, York, PA; Associate Professor of Psychology at Clarion State College; and independent Practice of Clinical Psychology and Forensic Psychology in Clarion, PA.

Dr. Semone has also evaluated and intervened on behalf of law enforcement officers suffering from the enduring effects of post-shooting trauma and post-traumatic stress disorder, and provided pro bono testimony in a Federal sentencing hearing during which he was qualified as an expert in post-shooting trauma and post- traumatic stress disorder. In addition to advanced studies and experience in forensic psychology, clinical neuropsychology, clinical psychology, and police psychology, Dr. Semone, a member of the Police Policy Studies Council and an Adjunct Instructor with Strategos International, has pursued both basic and advanced courses in the fields of professional firearms training and education.

To this end he has attended courses at many recognized police and private firearms training academies to include the Baltimore County (Maryland) Police Department, Chapman Academy, Defense Associates of Connecticut (Taylor Method), Defense Training International (Farnam Method), Lethal Force Institute, Smith & Wesson Academy, and Thunder Ranch. He has been awarded instructor-level status from the Lethal Force Institute, NRA, Pennsylvania State Police, Smith & Wesson Academy, and Strategos International.

Dr. Semone has relentlessly pursued the achievement of these specialized skill sets for more than four decades, with the determination and tenacity befitting his status as a former member of the United States Marine Corps.

These unique qualifications have enabled him to provide clinical and neuropsychological consultation in high-profile civil and criminal cases. As a result, he has testified in both federal and state courts in cases involving alleged terrorism, homicide, rape, and aggravated assault, and provided affidavits in cases involving serial murder, multiple murder, and arson, to include death penalty cases.

Dr. Semone has been in private practice since 1995 in Wyndmoor, Pennsylvania.
---